March 5th, 2019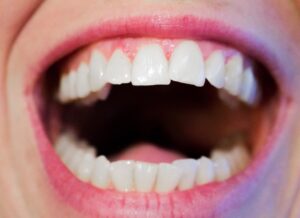 Oil Pulling?  Does this work? Are you pulling my leg?
Oil pulling has gained a lot of popularity in recent years.  I have had several patients inquire about the therapy and the affect it can have on their teeth. Since it has been a recurring question, I would like to address it here.
Oil pulling is an Ayurvedic therapy that is intended to reduce bacteria and inflammation in the oral cavity.  By taking two tablespoons of oil in the mouth and swishing it around for 10-20 minutes, you can loosen plaque and bacteria in the mouth.  After swishing, you should spit the oil out.  The oil will be less dense and milky in color.  Oil pulling is most effective upon arising in the morning because our body works at detoxifying while we sleep.  Using a toothbrush and/or mouthwash after, can make your mouth feel fresh. My research has found nothing that indicates that oil pulling is harmful.  In fact, since the first mainstream nylon bristle toothbrush wasn't produced until 1938, oil pulling and chewing sticks were the most widely used methods of cleaning the teeth!
Sometimes after evaluating the oral health of our patients, I will recommend oil pulling with the addition of a drop of essential oil.  I especially like essential oils in cases where there is a lot of inflammation and bleeding gums.  Essential oils that are great for reducing bacteria in the mouth are: cardamom, clove, dill, frankincense, helichrysum, lemon, lime, melaleuca, myrrh, oregano, patchouli, peppermint, rosemary, spearmint, thyme, and wild orange.
Choosing the right oil can have a big affect as well.  My favorite is coconut oil since it is naturally antibacterial and there are some studies that indicate it can whiten teeth as well.  Sesame oil also works well, but it can be more costly.