---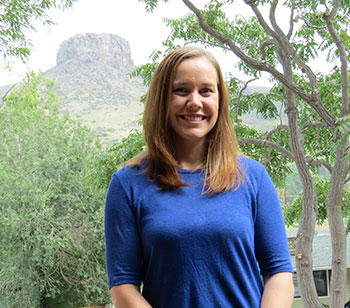 Mary
Registered Dental Hygienist
I've been in the dental field since 2000 and became part of the Clear Creek Dental Clinic family in 2014. I am a people-person and really enjoy getting to know patients on a one-on-one basis. Our conversations lead to friendships. They also give me insight into the person's life, allowing me to see areas where they can change and improve their dental health.
While I clean and polish teeth, I talk with a patient about their dental concerns. I recommend changes in home oral hygiene and encourage positive habits. Seeing a healthy smile at a recall visit always makes me smile!
When not working, I enjoy Olympic weightlifting, CrossFit, and family time with my nieces and nephews.
---
Jenny
Expanded Duties Dental Assistant
I've been in the dental field since 2003 and became part of the Clear Creek Dental Clinic family in 2017. I enjoy the relationships with our patients. Everyone has stories and during their visits we talk and laugh together. That creates a bond and can calm a worried patient, easing their concerns.
I provide chairside assistance during procedures, supporting Dr. Waters and our patient. I place fillings and take X-rays and dental impressions for all removeable appliances and crowns. Additionally, I set up and turn rooms around, order supplies, and sterilize all instruments. I also help out in the front office with scheduling visits, confirming appointments, and answering our phones.
I have two grown children and six grandchildren. I love sports in general but love, love, LOVE the Denver Broncos. I run for health and fun, go to concerts, and enjoy community clubs. I also volunteer for free dental days for K.I.N.D. and Summit Family Dental.
---
Liz
Front Office Coordinator
I started working for Dr. Waters in 2014 as a dental assistant. In 2016, I left the practice to run a family business. After closing the business in 2019, I returned as the front office coordinator. I enjoy working directly with patients on scheduling, insurance, treatment planning, and billing. I am the one who will most likely answer the phone when you call!
I am originally from Louisiana and you may hear my Cajun accent peek through at times. I've been married for more than 32 years, have five children, and one grandchild! I love watching college football (GEAUX LSU Tigers!). I also enjoy reading, sewing, and jigsaw puzzles.